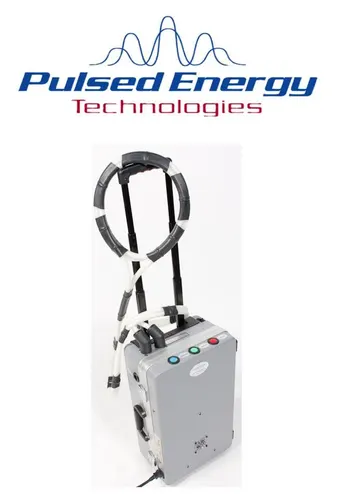 Pulsed ElectroMagnetic Field, or PEMF, is a type of therapy that re-energizes aging or damaged cells by inducing electrical changes within the cell.
The human body produces complex electrical activity in several different types of cells, including neurons, endocrine, and muscle cells. As a result of this activity a magnetic field is created.
As we age, get sick or encounter injuries this cellular communication is broken down. PEMF therapy helps boost and restore the cellular communication. As a result, the following changes can happen
↑
Faster healing time for bone fractures and soft tissue injures (muscle, ligament, tendon)
Range of motion is increased
Energy to the cells are increased
Oxygen carrying capacity is increased
Circulation in improved
Cellular metabolism is boosted
Uptake of nutrients is increased
↓
Pain is reduced
Stiffness is reduced
Swelling is reduced
Inflammation is reduced
Edema is reduced
Spasms are reduced
Stress is reduced
Bruises are reduced
Contusions are reduced
These are just SOME benefits of Pulsed ElectroMagnetic Field Therapy.
Call our Westlake Village Office at (818) 571-6717 to see if you are a candidate for P.E.M.F. Therapy!
You can also click on the following links to learn more about PEMF therapy:
PEMF Therapy video featured on Dr. Oz
PEMF Therapy article on Dr. Oz